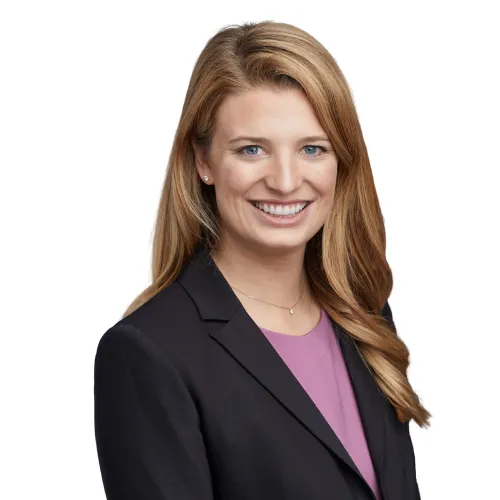 Employee Spotlight
Sarah Essington
Corporate Controller
Our success starts with hiring, retaining, and growing the best team in the industry.
We believe the most effective way to march forward is to do it together. Our team is built on a set of shared core values and through trust, transparency, sharing, and execution, we all grow. By investing in people and relationships, we are creating a caliber of business the industry hasn't yet seen.
Keep reading to get to know the New Charter Technologies team and what this organization means to us!
How long have you been employed at New Charter Technologies?
Why did you join New Charter Technologies?
I joined New Charter for the opportunity to work alongside best-in-class talent to build out the Accounting and Finance departments. I was excited to use my background from KPMG Audit to establish consistent accounting processes and collaborate with the Operating Companies to create solutions for pain points that naturally happen with this level of high growth.
What I didn't anticipate was the level of support and empowerment that New Charter and Oval Partners has provided. There is an unwavering core value of New Charter of commitment to each other- whether that be a sounding board for questions, jumping in to help get a project across the finish line, or time spent mentoring. I feel fulfilled each day being part of this team.
What is the most interesting or favorite part of your job?
My favorite part of my job aligns with my passion: teaching. I am an adjunct Professor at University of Denver where I teach Financial Accounting and Advanced Audit. I established a "Lunch & Learn" series at NCT that covers a variety of topics such as new accounting standards, preparation of financial statements, and best practices of our ERP system. It has been great to create a platform to knowledge share with our Operating Company Partners and have thoughtful discussion of how these topics apply to each Company.
What are some cool projects you've seen our operating companies do with the New Charter Technologies' partnership? Or what is the best project you've been a part of since you started at New Charter?
It has been exciting to see the Operating Companies embrace the concept of Digital Transformation and lean into the software tools and systems established at New Charter Technologies. We also just rolled out a financial reporting tool that cuts out manual intervention, which has been a huge achievement!
What's the most rewarding part of your job?
The best part of my job is helping the Operating Companies brainstorm solutions to a problem they have encountered. We go through the struggles of strategizing the best approach for both the short term & long term, and it is such a feeling of accomplishment when it finally "clicks".
When you think of New Charter Technologies culture, what 3 words come to mind?
Innovative, Transparent, Collaborative
What are your hobbies outside of New Charter Technologies?
Skiing, Hiking, Pickleball, and Cooking
Tell us one interesting fact about yourself.
I had the honor of being a stem cell donor through Be the Match for a recipient in Argentina