With technology developing rapidly, more businesses recognize the advantages of outsourcing their IT to managed service providers. By taking advantage of the expertise and experience of external IT professionals, your business can reap the rewards of IT support, secure antivirus and patch management, backup solutions, PC and server systems, and WiFi solutions. In addition, this will help ensure your IT systems align with the latest industry trends and standards while freeing up valuable resources that can be used in other business areas. Experts at 24/7 IT Support provide reliable outsourcing services to small businesses.
Although some small and medium-sized businesses may still have their own team of IT specialists in-house, this approach has some potential downsides. Hiring experienced and qualified IT professionals can be costly, and their expertise may not be up-to-date with the latest managed service solutions. On the other hand, outsourcing your IT to a managed service provider has numerous benefits. Your cyber security will be expertly taken care of, and your data networks and IT infrastructure will also be managed efficiently.
This blog will explore the key benefits of IT outsourcing services for small businesses.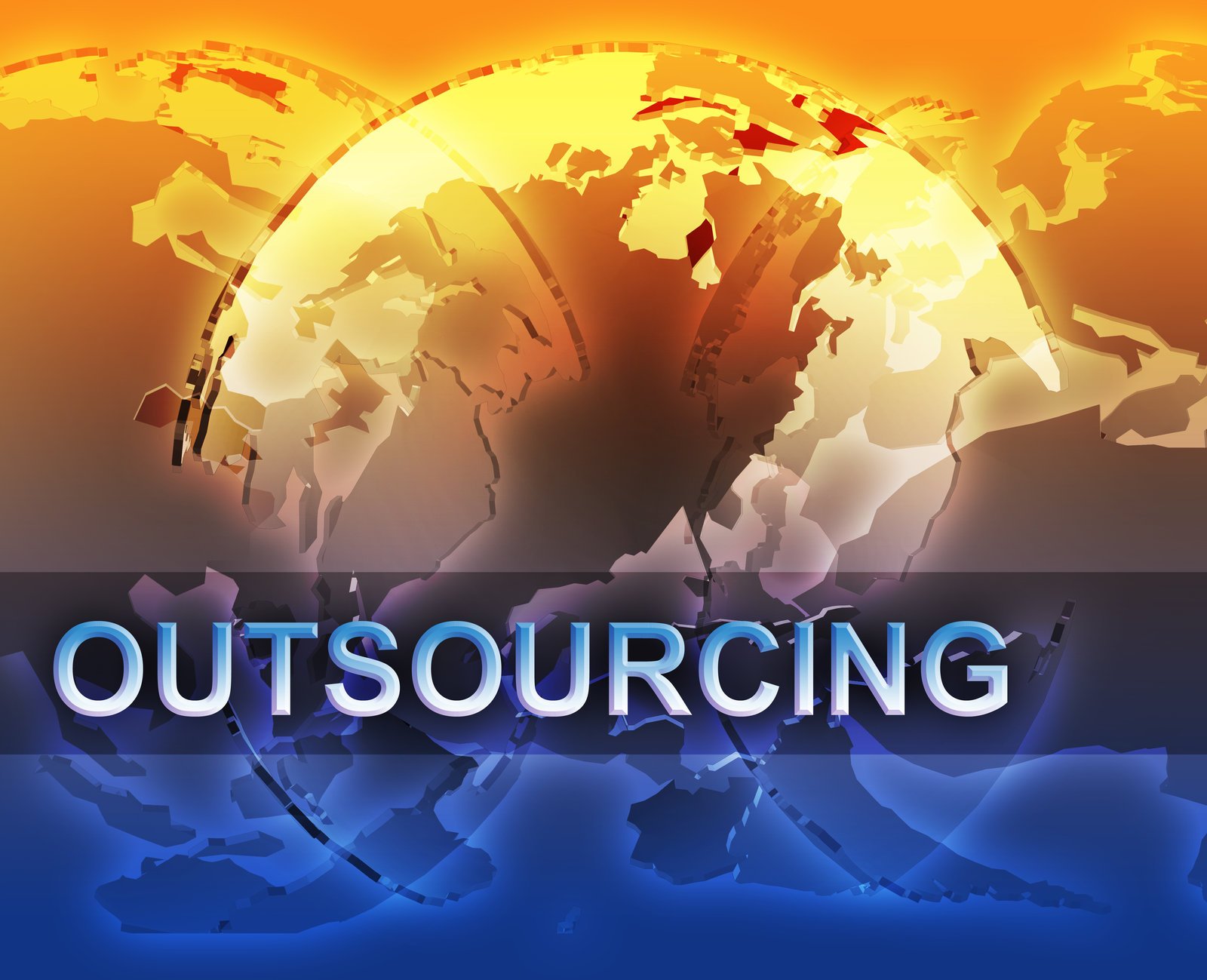 6 IT Outsourcing Benefits for Your Small Business
1. More Focus on Core Business
IT Outsourcing can be a powerful tool for improving the operational performance of any business. By allowing your team to focus on their job's core competencies and responsibilities, IT Outsourcing can free up valuable resources and time, enabling you to concentrate on the long-term plan and reach your goals faster. In addition, with IT Outsourcing, you can increase efficiency, reduce costs, and improve customer service.
Delegating tasks that you lack the knowledge or skill set to accomplish can be a great way to save time and money. Outsourcing tasks to professionals better equipped to manage them quickly can help you focus on your company's core strengths. In addition, doing so will allow you to maximize your resources and ensure you make the most of your working hours.
2. Reduce Risk
Every business investment carries a certain level of risk. Changes in markets, competition, regulations, financial conditions, and technologies can all occur suddenly and unexpectedly. When you outsource your business operations to a trusted provider, you entrust them to manage much of this risk for you.
In addition, they have the industry knowledge and expertise to help you better understand and avoid danger, particularly in security and compliance. As a result, it can help protect you and your business from the risks of investing.
3. Increase Your Business Productivity
If your business is trying to manage all its IT services and support in-house, it can be costly and time-consuming, with diminishing returns. To ensure your business remains competitive in the future, it's essential to outsource your IT to a managed services provider that can provide you with cutting-edge, future-proof technology. With the right IT outsourcing service provider, you can reduce costs, improve efficiency, and ensure your business is up-to-date with the latest technology.
If your in-house IT team is struggling to develop, implement, and support your business, consider IT Outsourcing services. Leveraging the latest IT technologies can help your small business streamline its processes, increasing efficiency and productivity and giving you the edge you need to stay ahead of the competition. IT outsourcing services access to leading-edge technology, enabling you to focus on what matters most – your business.
4. Enhance Security
With the help of outsourced IT companies, small businesses can now access various advanced tools and technologies that would otherwise be too costly or time-consuming to manage independently. These tools provide a much higher level of security than most companies can work on their own and advanced monitoring and analytical capabilities to understand their networks and servers better. By leveraging the expertise and capabilities of an IT provider, businesses can be better protected and equipped to handle any potential threats.
In addition, IT Outsourcing companies are better equipped to manage the complexities of existing security procedures. They can ensure updates are applied quickly, support access control and secure data, and help businesses comply with industry regulations. By outsourcing these tasks, you can rest assured that your data is safe and secure.
5. A Wide Pool of Skilled Specialists
One of the biggest advantages of outsourcing IT services is access to a larger pool of highly-skilled experts and rare resources. Finding an in-house employee with specific skills or the ability to train them can be a challenge.
However, IT Outsourcing services allow your business to quickly source and access the skills and technologies needed to meet your business requirements. This will enable you to focus on other aspects of your business while still having access to first-rate resources that would otherwise be difficult to acquire.
6. IT Solutions Tailored to Your Business
For small and medium-sized businesses with in-house IT teams, responding quickly and efficiently to any IT issues is essential for staying competitive. But what happens when a server goes down on a public holiday and your in-house IT team is unavailable? With an IT outsourcing service provider, you don't have to worry. Our friendly and helpful local customer service team is available 24/7, ensuring you are always with the IT resources you need.
By outsourcing your IT needs, you can customize your IT solutions to best suit the unique needs of your business. Keeping up with the rapid technological changes is essential for staying ahead of the competition. With IT outsourcing, you can ensure that your business has access to the latest IT equipment, phone systems, video conferencing, data backup, and security. It will ensure your business is always up-to-date with the latest technological advancements, giving you an edge over your competitors.
Take Advantage of IT Outsourcing by Partnering with New Charter Technologies
In today's highly competitive business environment, IT outsourcing services have become an essential tool to help improve your company's performance and stay ahead of the competition. Although Outsourcing has potential drawbacks, partnering with the right service providers can mitigate these challenges and turn them into opportunities. With the right partner, Outsourcing can provide you with access to specialized skills and resources, improved cost-efficiency, and the flexibility to respond quickly to changing market conditions.
At New Charter Technologies, we provide comprehensive and cost-effective IT outsourcing services. Our experienced workforce network spans multiple regions, enabling us to source the best talent for your business function requirements. Our services are reliable, secure, and of the highest quality, allowing you to focus on what matters most. Connect with our experts at IT Outsourcing Services today to discover the value of our professional IT outsourcing services.