In today's age of constant change and the growing demand for innovation, companies have to become more strategic in how to align business initiatives with technology infrastructure.
For many businesses, this workload can seem daunting and the effort to undergo such a strategic project may begin to impact efficiency and service abilities.
More and more businesses are engaging and partnering with a reliable Managed Service Provider to help them not only find respite from the busy-work of system maintenance but to develop strategic technology roadmaps to align operational and strategic objectives.
The outcome is comprehensive IT Support which allows the business and stakeholders to achieve both short and long-term goals through enhanced productivity, reliability, and IT security.
Like the name suggests, a Managed Service Provider, or MSP, is an outsourced third-party company that manages and takes on the responsibility of set day-to-day management services for its customers.
This type of service commonly functions under a subscription model, and can service small to mid-sized companies, non-profits, and other organizations.
Periodically
Product/Service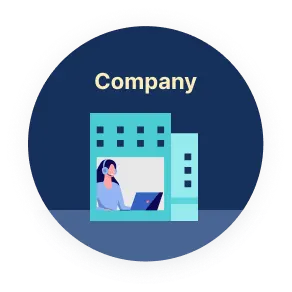 Periodically
Payment
Managed service providers will often handle the complex, repetitive, time-consuming or arduous work for their customers, conveniently offloading their workloads so they can focus on other business aspects and needs. Outsourcing certain operations to an MSP is a strategic method for improving a company's effectiveness and the efficiency of operations.
What is the Difference Between an MSP and an MSSP?
Though similar, an MSP and an MSSP do have specific differences as services.
MSP
MSP is focussed on usability and performance of the entire infrastructure.
Technological administration is a top priority, and employing an MSP ensures the usability and performance of your entire system and data for all your business's employees and customers.
An effective MSP works to minimize issues with tech performance or accessibility problems, freeing your own IT team for other important tasks.
Any trouble with your data cache access will be handled by your MSP.
MSSP
MSSP stands for Managed Security Service Provider and is responsible primarily for ensuring the security of your technology's infrastructure and your company data.
This service is focused on preventing, detecting, and responding to threats across your infrastructure, and strives to ensure your data is safe.
An MSSP can be seen as a fortress surrounding your company, with cybersecurity monitoring and management, but less administrative assistance for your site.
The Growing Need for MSPs
Now more than ever, businesses are challenged to have an agile IT infrastructure in place to support the growing demands on the market. On top of it, with the growing number of cyber-criminals, ensuring your company's safety and your customers' security is essential and can often feel like a challenge to undergo. 
MSPs are proving to be the solution to a streamlined, comprehensive and strategic IT infrastructure.
MSPs can add significant value to your company by offering
Enhanced Security
Measures
Constant Site Monitoring
To Reduce Downtime
By engaging an MSP to handle the busy-work, resource allocation, and repairs, you and your employees can focus on the business itself with confidence.
MSPs are known for increasing efficiency within your company and for all aspects of business.
In the long run, having an MSP can save your business money, time, and a lot of hassle. With the latest tech knowledge, applicable skills, and the dedication to your company, MSPs are a great option for some businesses.
The best MSPs all have certain qualities that make them stand out among their competitors.
Here are some qualities to look for when selecting an MSP:
When evaluating your options for MSPs, it is a good plan to look at their practices and determine the best provider fit based on the quality of their services.
The following are some of the best practices to look for in an MSP.
Access Management
Access management, or identity and access management, is a key area for an MSP.
The service needs to keep users and their privileged access secure, often by implementing a Multi-Factor Authentication (MFA). If a user account becomes inactive, or "orphaned", the MSP steps in to revoke permissions and avoid hacker access.
Backup Solutions
Because MSPs deal with confidential data daily, a reliable data backup policy is essential to their services.
A good rule to follow is the "3-2-1 rule": three copies of data, stored across at least two storage medias, and one copy saved offsite. But good MSPs will have alerts for data backups and employ consistent testing to keep them from vulnerabilities.
Quality Assessments
A good MSP will dedicate itself to the performance and quality metrics set out by you at the beginning of the managed services agreement.
This includes consistent assessments and quality checks on all aspects of your infrastructure, data management, and IT processes. Because MSPs excel at eliminating excess downtime, your company will have proactive work done to maintain your standard of quality and service.
Patching
Having an MSP with quality patch management not only helps with your clientele satisfaction, but also improves your company's internal security protocols.
Ideal MSPs patch management strategy should include keeping your software up to date, analyzing for weak points, and consistently being proactive with your security systems.
Threat Detection
An essential step to security is the consistent patrolling for threats by your MSP.
Effective, reliable endpoint security on all systems includes firewalls and intrusion detection systems. MSPs will use firewalls to monitor and control your network traffic based on client security rules, as well as advanced heuristics to identify malicious traffic patterns.
Some of the most common services your company can expect from engaging an MSP are also essential to the secure and seamless working of your networked PC's, website and cloud infrastructure.
The following are some basic services that good MSPs should offer your company.
Network Monitoring
Your company's security and optimal network performance are assured with an MSP's end-to-end IT service and managed security.
An MSP keeps a close eye on the network to ensure fast loading speeds, less lag, and lower traffic bounce rates. Network monitoring relieves IT burdens and retains optimal connectivity.
Program Management
An MSP focusses on all aspects of your company's infrastructure and is dedicated to streamlining them.
Because an MSP takes time-consuming troubleshooting, repairs, and maintenance out of your hands, they effectively become your management proxy for all programs, data systems, and networks, keeping everything optimized and performing well.
Regular Reporting
Using an MSP means that you will receive regular reports on the resource efficiency, popularity, and data statistics of your company.
You won't have to worry about tracking down the stats yourself, because the MSP will have all these aspects prepared for you, most commonly in a monthly report format, so you can easily keep on top of your business.
Security Management
MSPs offers comprehensive protection that your company might need to avoid a breach in security, especially in this era of hackers and internet crime.
The way MSPs see it, protecting your network is protecting your business—so managed firewalls and VPNs, traffic pattern analysis, security training, and protection from spam and viruses are the focus of security management.
System
Design
MSPs take your web applications, and entire companies IT systems into consideration when assessing optimization.
Approaching your system design and solving issues with an eye to your unique requirements and business objectives, an MSP will work to ensure your systems fully support your needs. With a dedicated MSP team internal to your company, they are able to ascertain and adjust parts of the interfaces and system to better suit you.
Because running any business takes time and energy, MSPs can provide valuable assistance when it comes to business requirements and IT support.
A truly great MSP will understand you and your business, provide fully comprehensive management and IT help, and can step in to assist your own IT team if necessary, by enhancing and complementing their existing capabilities and roles.
What are the Benefits of an MSP?
We have discussed several roles that MSPs play in assisting your company. But what are the benefits that you can expect to reap from utilizing an MSP?
Reasons Not to Engage an MSP
Of course, not every company will benefit from employing an MSP. Here are some reasons you may not want to engage an MSP:
Lack
of Need
This is likely the top reason to not employ an MSP. If you feel that your company either is not at the point of growth to need an MSP, or do not think this is a viable option for you, an MSP will likely be a waste of revenue.
Reluctance
to Outsource
One concern with MSPs is the amount of data and security that is under their control when working with a company. You definitely need to have trust in an MSP to keep your best interests and security in mind.
Worries
over Slow Response
When companies hire MSPs, they rely on the provider to resolve issues and respond as quickly as possible. However, if a network outage has plagued your company for half a day and your MSP is behind on the job, this can halt your company's entire day of productivity.
Once you engage an MSP, you do not actually relinquish all managerial control to the provider.
You still maintain responsibility for the operations being outsourced to the MSP, and thus still accountable for those aspects of your business.
However, your MSP will handle the time-consuming and complex tasks, strategically off-loading your business and allowing you to concentrate on more important matters.
And because they work for an ongoing, flat monthly fee, you get a predictable monthly services cost for budgeting purposes.
Outsourcing to an MSP allows business owners to reduce some of the cost of having in-house personnel working for them, not to mention saving on the tools, technology, and resources necessary to handle their tasks.
MSP teams also come with a vast amount of knowledge and experience spanning across an array of industries, providing you with their applicable skills and talents, so to utilize these fully you need to create a good relationship with the MSP.
How to Build a Relationship with Your MSP
After you engage an MSP, you will need to build a strong relationship with the provider, as they will now be working closely with your company and your own teams. Here are some ways to accomplish that:
Companies with 20 to 100 employees will likely benefit from the use of an MSP to augment their IT functions, especially if the company resides in lower tech industries like the architectural, engineering, financial, legal, manufacturing, non-profit, or winery industries. Any high-tech companies will have a more ample IT core and will not always benefit as much from outsourcing to an MSP.
An MSP needs to provide proven results that they have optimized the company's operational efficiency and processes and have improved the business's bottom line in order to be worth the cost and liability.
How Does an MSP Drive Positive Change
for Small and Medium-Sized Businesses?
The MSP model tends to work most effectively for small to mid-sized businesses—from a little as two users to as big as 500.
This is because MSP is typically meant to off-load the work from smaller departments at such businesses, effectively giving the company a virtual and flexible staffing department. So, a company with fewer staff will definitely gain the most from working with an MSP.
Because MSPs tend to look at their customers individually via dedicated teams, they can review current processes such storage, resource allocation, payroll, etc., and locate opportunities to enhance these aspects.
Additionally, due to businesses operating in a highly competitive environment today, using an MSP will allow the company to stay at their most efficient operating level.
This is important for small and medium-sized businesses, who already have so many aspects of their companies to manage, and often are dealing with a smaller staff. Having an MSP to relegate tasks and service maintenance to is essential for a smaller sized business. It saves on manpower, overtime, and unnecessary stress. Using MSPs also gives you access to their experience and extensive knowledge of the industry and its workings.
Government
Government agencies need reliable, cost-effective, and secure IT support and management to effectively serve the public. With the help of an MSP, government agencies can ensure regulatory compliance, increase service delivery, increase security and data protection, and better streamline operations.
Energy
Energy companies can find themselves working closely with local government bodies or ordinance servicers.
This requires their measurements and readings to be easily and reliably accessible to clients, and by trusting their systems to the consistent process monitoring and quality assessment that comes with an MSP, this is guaranteed to be an easier process.
Manufacturing
Manufacturing is a specialized industry with mission-critical systems, complex processes, and requires high human involvement.
These elements coupled with compliance regulations lead to the need to have an IT infrastructure in place that not only supports operational and strategic goals of the organization and its stakeholders, but ensures optimal productivity and efficiency. Manufacturers need to invest in technology at the highest level to stay competitive and agile in today's evolving digital world.
Non-Profits
This can be a challenging sector, given the charitable nature of these companies' budgets.
But having the best technology and services for the best price is essential to the philanthropic and indeed global impact these non-profits seek. They need to liaise with stakeholders, funders, board members, and clients, and having an MSP who understands how to be good stewarts of limited financial resources is critical, with limited administrative resources found at many non-profit, take the load off the technical and systems side is beneficial.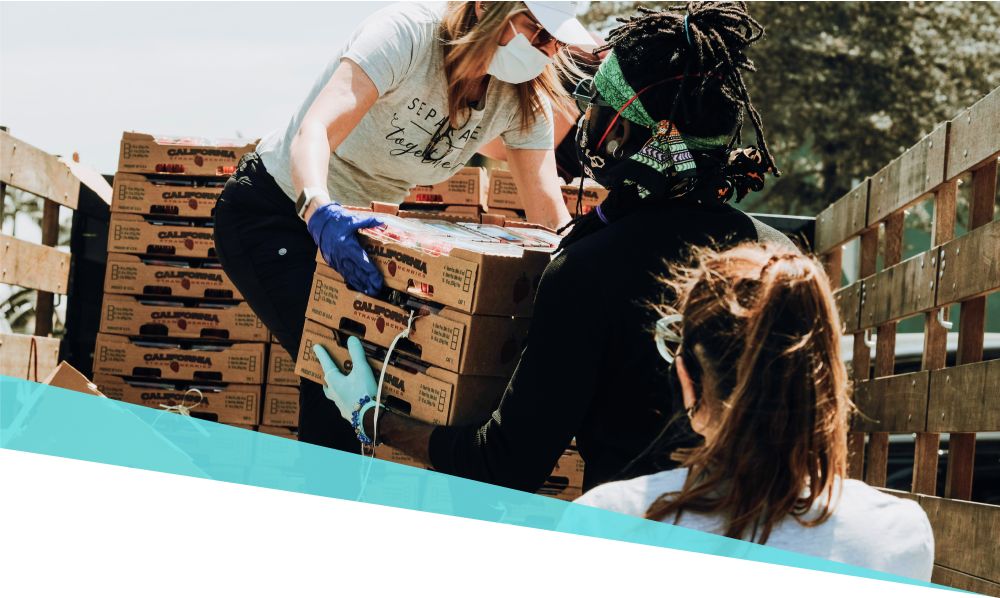 Healthcare
With the amount of personal client information and private data that healthcare systems need to keep secure, engaging an MSP is an optimal way to ensure the security of this sensitive information. 
With network monitoring, constant security updates, and firewall implementations, patients' data is safer than ever.
Legal
Legal practices need specialized IT support and management to better streamline processes such as document and case management, billing operations, and communication and connectivity workflows. MSPs can ensure sensitive data and client files are not only secure but adhere to compliance regulations.
Professional Services
With the array of businesses that make up the professional services sector, MSPs can help to strategize and streamline IT infrastructure to best meet the unique needs and demands of the market such as client support and service delivery, practice management and processes, security, business continuity and more.
If you find your company in need of some extra assistance and expertise, and do not want to go through the hassle of finding temporary workers to fill the gaps, or simply want to supplement your current staff with some experienced and reliable off-site workers, an MSP service might be your best option. Your IT staffing will likely thank you for the extra help MSPs offer!
Managed IT services tend to have a wide variability of price point, but in general, these are the prices you can expect for such services:
Low End Managed IT Services
On this end of the spectrum, you can find packages that involve pure IT monitoring services from around $75 to $150 per month.
This service acts solely as your security guard, by monitoring your server and alerting you to anything that goes wrong. This is not very useful or cost effective for most businesses.
Mid-to-High Range Managed IT Services
This tends to be the most popular option.
Pricing is either per technology device or per user, and commonly ranges from $100 to $400 per server, $50 to $100 per workstation, $30 to $75 per firewall, or $15 to $40 per switch. This service includes full IT management, proactive fixes, cybersecurity, and guaranteed uptime.
High End Managed IT Services
Usually beginning at around $250 per user/per month and up.
These are fully hosted systems where your company's IT hands over most or all of the infrastructure for full management, and similar support services as those of the mid-to-high range.
Is Using Managed IT Services Cost
Effective For Your Business?
If you are weighing the pros and cons of using managed IT services, there are a few cost benefits to keep in mind.
For a base cost, you will get
Reduced
Infrastructure Costs
Your company also gets to enjoy the expertise and years of experience that a good MSP will bring to the table and apply to helping your business reach its goals, all for that base cost.
By outsourcing your IT support and system maintenance, you are able to focus more time on growing your business.
Your in-house IT team can be free to work on projects that contribute to your company's success and immediate revenue, instead of focusing on troubleshooting or system updates. You also get to enjoy the heightened security that comes with MSP and their militant safeguarding of your data and information from hacks and malware threats, saving you money in the long run.
The difference between these two services mainly lies in the persistence of the support they offer:
Managed IT services
A long-term service that keeps your systems running smoothly at all times, at a monthly base cost.
Managed IT services are a dedicated team that services your company's IT and system needs based on a monthly rate, and typically offer 24/7 uptime, maintenance, and problem solving.
This service offers consistent network monitoring, system updates, and enhanced security measures.
Break-Fix IT services
A very problem-specific fixing method that does not ensure any further system or IT consideration until the next issue arises.
Break-Fix method IT services refer to a company that will charge hourly for the support they provide, and are typically called in for project completion, network assistance, security risk assessment, etc.

Once the task is complete, the company will bill the client and be done with it.
Are Managed Services Costlier
Than Break-Fix Services?
In the long run, managed services are more cost-effective than break-fix services. This is because your company is getting around-the-clock service, repairs, and monitoring to prevent any large or costly problems from arising, all for a base monthly rate. This pre-empting of issues means this service is always being proactive in ensuring your system will not suffer any catastrophic problems, if at all possible.
In an era where hiring and keeping great employees is important and required for a successful business to thrive; having IT that just "works" improves employee's productivity and longevity.
Break-fix services, on the other hand, only come in to fix a problem once it has occurred and do nothing to prevent or pre-empt another issue.
Though this service is less expensive, commonly charging an hourly rate between $75 and $150, you will likely need to call them repeatedly to patch up anything that goes wrong, which will undoubtedly add up over time.
The acronym of SLA stands for Service Level Agreements and is a part of MSPs.
In essence, an SLA functions as the core document that defines the services an MSP will provide to the engaging business and serves to level the business's expectations around those highlighted services.
An SLA is useful in terms of ensuring both parties—the MSP and business looking to engage them—are on the same page with what services are included in the monthly rate, and what will be expected of each. It functions essentially as a written agreement of services to be rendered.
What is Covered in an MSP SLA?
Availability and Responsiveness
Confidential Information/Data Protection
Consequences for Not Meeting Service Obligations
Contact Abilities
Customer Responsibilities.
Escape Clauses or Constraints
Help Desk Support
Monitoring and Reporting
Onsite Repairs
Problem Resolution Times
Problem Response Times
Procedures for Reporting Problems
Remote Monitoring/Management
Scope of Services
Server Support
Support Constraints
Support Hours
Switch and Firewall Management
System Uptime
In today's day and age of internet business and e-commerce, more and more companies are relying on outsourcing their IT services and system maintenance to Managed Services Providers.
These MSPs proactively manage your company's infrastructure and processes for optimal efficiency and productivity, enhanced security, and amplified uptime.
Because these providers are a crucial resource for some businesses, MSPs are dedicated teams that will monitor your networks, optimize your systems, and suggest concrete problem-solving solutions that will help your company to run easier and more successfully.
You can expect an MSP to offload the busywork and any mundane system maintenance from your IT teams, leaving your business free to work towards expansion, revenue growth, and the achievement of your goals in the near future with the help of your MSP.
We hope you enjoy reading this article
If you want New Charter Technologies to help you with MSP services, just book a call.