Many businesses and people choose to store their information and run their applications in the cloud, instead of local servers.
This ultimately gives them more freedom with space usage, shareability, and the ability to altering data without having to manage their own physical hardware. Cloud services can also provide compliancy that would be difficult to obtain with local systems.
Managed cloud services are services that offer partial or complete management of a client's cloud resources or infrastructure.
Management responsibilities can include migration, configuration, optimization, security, and maintenance.
Cloud Managed Services:
Strategy, Solutions, and Benefits
When an organization opts for management services of their cloud data, there are many  criteria  to take into consideration. What benefits and solutions will your chosen cloud managed service provider, or MSP, implement for your data optimization?
Cloud managed services offer strategies that comprehensively support and control your cloud and data operations.
This includes effective management that removes the day-to-day stress from clients & promotes their resources and outreach, as well as the following:
Decrease in Operational Risks
Prevent serious operational risks that can halt your working processes and entire infrastructure. Managed cloud service providers eliminate many of these common risks because it is their full-time job to carefully monitor security, network performance and more. 
Decrease in Security Risks
Because data stored and applications execute from public and private cloud systems require specific knowledge to implement proper security protocols, it is imperative to utilize the resources of managed cloud security services. Data encryption in the cloud is the key to maintaining a secure network. Cloud providers also offer disaster recovery options, should a security incident occur.
Shifting all of your data and revenue sources to the cloud is an important investment. Cloud management protects your investment by tailoring personalized support for your business  including ensuring that all the information you've uploaded to the cloud remains safe and easily access.
When it comes to the kind of cloud service your business requires, considering the user access and type of cloud computing that your data resides in is important.
Privacy software, sharable application processing, and more can be influenced by the type of cloud, particularly when it comes to managed cloud services and what they can offer.
The Types of
Cloud Computing & How They Differ
There are several ways in which a cloud platform is implemented, and its access is deployed to users. Though all cloud deployments do function with the same principle of virtualizing servers into segmented, secure data processors, there are four main types.
Community Clouds
Community clouds are a recent variation on the private cloud model that provide a complete cloud solution for specific business communities. Community clouds are an attractive option for companies in the health, financial or legal industries that are subject to strict regulatory compliance. They are also well-suited to utilizing joint projects that benefit from sharing community-specific software applications or development platforms.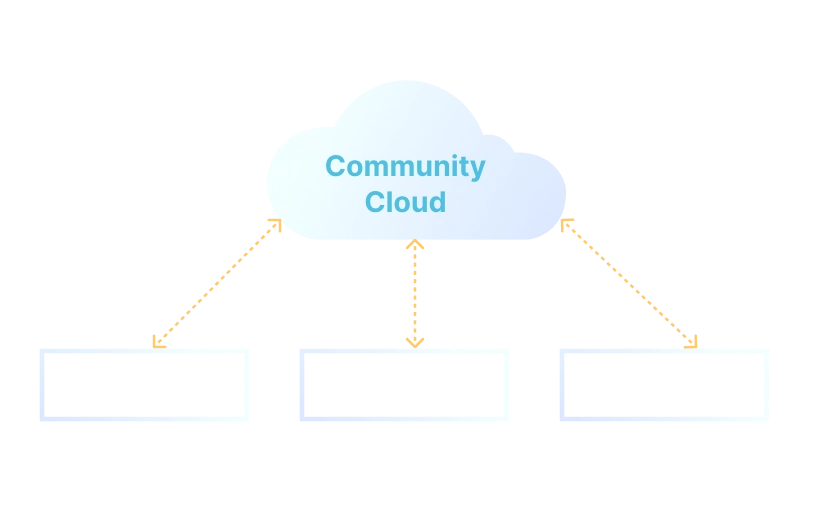 Hybrid Clouds
As a combination of public and private cloud systems, the hybrid cloud allows the two to communicate and interact easily.
Hybrid cloud technology accommodates the processing of big data while keeping these analytics secure behind strict privacy infrastructures.
Private Clouds
With the safety of a firewall and allocated to a particular business or organization, private clouds are versatile within a company's infrastructure.
These types of clouds are recommended primarily for clients with stringent regulatory requirements and oversights.
Public Clouds
Public cloud systems typically offer incredible amounts of space for a variety of users, which in turn becomes the opportunity for easily scalable storage and computing services.
This type of cloud can be great for clients that need portable applications and collaborative project access.
What are
Cloud Services & Managed IT Services?
Cloud services function as personal management services for a variety of your online and cloud-based business needs.
Through data storage on the cloud, you can access managed cloud service providers(CSP) with engineers to operate not only your cloud computing but every other aspect too.
From storage to networks, operating systems to security, cloud services offer it all. And with managed IT services, your data is safer than ever through a system of complex tools and applications that work to keep your data secure every hour of the day.
Cloud-Managed Data Centers:
Pros and Cons
In essence, a cloud-managed data center is a combination of physical data management and cloud-based storage. But like any other option for managing your company's infrastructure, it comes with advantages and disadvantages.
Pros
By simplifying the creation of private cloud systems for your data, cloud-managed data centers use pre-configured applications as platforms for your cloud that eliminate the need for personal software installation.
Companies that rely on cloud-managed data storage need much less human resources to do so. Instead, these structures rely strongly on AI monitoring and computing to complete tasks across the system.
Remove the need for users to oversee your data storage system for issues. Because every cloud infrastructure should have a monitoring and repair center, managed data centers provide an operational security layer to your system.
Cons
When storing your data with a cloud-managed data center, you rely innately on the internet and its continued function. However, if the internet experiences an issue with towers or natural disasters, your cloud access and SaaS outreach will be impacted.
Because a good deal of decision-making and direct processes are outside of your administrative grasp, you can run into issues with AI-directed algorithms.
Because your data storage system is reliant on a mixture of AI and remote, technological support, it can get a bit complicated. Indeed, with all the layers of abstraction and removal of immediate human resources, malfunctions within the technology can occur.
Managed IT Services and
Data Center Management
By outsourcing your fundamental IT and storage needs, businesses can save money and time. Relying on professional IT engineers that work independently to your company hires can also reduce the need for additional company hours and learning new technologies.
Operating Company Data Centers
for Managed Cloud Standards
For customer and business convenience, there are many data center locations for prime managed cloud standard services, across North America.
One of the key considerations for using a managed cloud service comes from its availability, no matter where your business is based.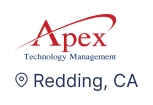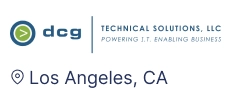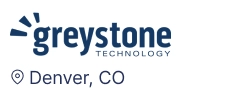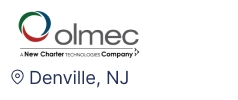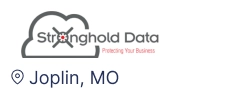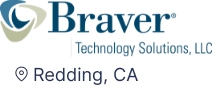 By offering AI, IOT, and vertical market cloud solutions, New Charter Technologies keeps up with an ever-changing industry. These data centers focus on providing managed services and allowing businesses to grow within secure boundaries.
When you utilize managed cloud operation for your company, the management service will handle a majority of complex, repetitive, or arduous tasks for you, offloading employee workloads and leaving time to focus on prioritized tasks.
10 Benefits
of Using Cloud Managed Service Providers
But what exactly are the benefits that a client can expect from Cloud Managed Services? Here are some of the most important perks that come with it:
Managed Cloud Services:
Pros and Cons
Now that we have touched on some of the basic considerations and advantages that come with employing a cloud management service provider, we can delve further into the discussion.
Pros
Because even multi-cloud managed services have dedicated teams that devote their skills and experience to your cloud system and business growth, you benefit directly from the agility this provides.
With the removal of excessive downtime that a round-the-clock managed cloud service provider offers, your servers, networks, and data storage will maintain high levels of uptime.
Once your workforce is supplemented by a cloud management service, your need for dedicated departments like IT is reduced.
Cons
One major worry about engaging a managed cloud service provider is the resolution timeframe. Once an issue has been identified by the service provider, how quickly will they work to address it? This can cause business bottlenecks if your managed service provider is not on the ball.
Because you are allowing access to your business details and other private information by a monitoring and management agency, you necessarily adopt some risks in that regard. Ensure that your chosen cloud-managed service tools are verified for security standards.
Though an outside group of professionals can increase your own business's productivity and lower expenditures, you also are reliant on the managed cloud service provider to uphold their service agreements.
What is
Cloud-Managed Networking?
Simply put, cloud-managed networking is the amalgamation of SD-WAN, Wi-Fi, and wired networks into a single infrastructure, based primarily as a third-party hosted cloud service.
A Quick Guide to Cloud-Managed Networking
Rather than worry about managing your data on-site, run your network through the cloud and work flexibly from any location and site.
Cloud-managed networks employ a Software as a Service (SaaS) standard that allows businesses to transition into hybrid, semi-mobile working models.
With cloud analytics allowing for full site visibility, you can ensure your network health and deployments have the security and speed they require.
Networks under the cloud are also easily scalable, from simply a few devices to an entire infrastructure under a single cloud platform. The size of your business can determine need and span, and virtually removes the need for trained IT departments at multiple locations, as a central location can manage all other deployments.
What is
Managed Cloud Infrastructure?
Basically, the management of your cloud infrastructure relies on using processes, tools, and applications that allocate resources as they are needed. This is useful for internal users who consume cloud resources like developers, and for external users, including business partners or customers.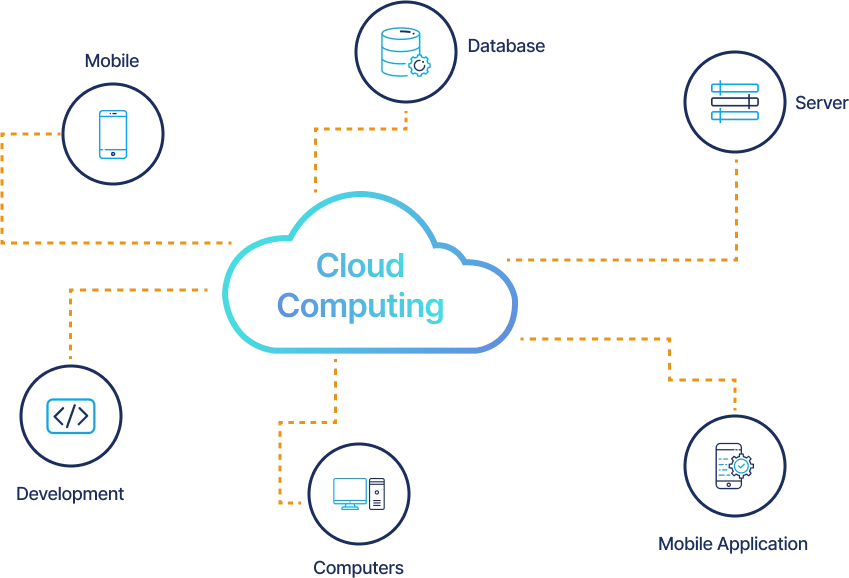 Take Control of
Your Cloud Infrastructure Services
Because cloud infrastructure is like the central nervous system for your data storage and programs, taking control of its management is essential for flexibility and agility within your business. And with managed service providers, this is simple and scalable.
Managed Services on Any Infrastructure
Backed by technology, applications, virtual tools, and experience, cloud management services can handle any infrastructure and its needs. To bring the proper oversight to cloud usage, simply identify your business growth needs and your cloud computing managed service provider can comply.
By sharing and accessing resources, databases, and software tools, primarily across a remote network, servers in a location removed from your business can be monitored and serviced.
What are
Managed Cloud Hosting Services?
Businesses can rely on cloud hosting services to provide secure environs and moderate their outsourced data storage needs.
Via managed cloud hosting, you can purchase portions of space on remote servers or even an entire virtual server. This depends on budget and consistent availability.
Managed Cloud Servers(MCS)
A type of cloud platform that integrates the security of a private server with the price and accessibility of a public one, MCSs function as load-balancing systems that require no configuration by the user, and are monitored by a cloud management service.
Managed Cloud Hosting Services?
for All Businesses
Whether your business is small or large, private or public, cloud hosting can be a great option for you. While the cost and variety of services offered may depend on the size and function of your business, cloud hosting management is not confined to any particular sector.
Cloudways: A Managed Cloud Hosting Platform, Simplified
Cloudways is a prime example of managed cloud hosting that is available consistently for all your business needs, offering scalability, user-friendly innovation, and heightened security.
One of the best ways to focus on growing your business is to sidestep all the hassles that come with hosting your own webpage privately.
But by allowing a managed cloud host to take over those worries, you can concentrate directly on customers, products, and revenue.
With simple sign-up, easy choices for your website and information's appearance and control capabilities, and the ability to monitor your data 24/7, Cloudways is a hassle-free managed cloud hosting platform ideal for a variety of business needs!
Once you make the decision to move your data, business applications, and revenue systems to a new location, the process of the transfer itself can be daunting.
However, with managed cloud migration, you can be more deliberate in what information you transfer over.
What is Involved in
Managed Cloud Services & Data Migration?
Moving from a traditional, in-house data storage and IT environment to an elastic cloud location doesn't have to be difficult.
Relying on managed cloud migration services that specialize in managing cloud data and DevOps specifically for your final cloud web service destination is important.
Whether moving data from in-house storage to the cloud, or from one cloud to another, migration usually entails rehosting, re-platforming, and refactoring your company's information and online business processes. However, this is easily done with the help of managed cloud migration services.
Cloud Migration Services:
Implementation and Strategy
Once you decide on a journey to a new cloud, plan your migration path. This can be discussed with a cloud migration service provider, where you can determine the design of your upcoming infrastructure, business applications, and company design.
Important steps include identifying your staffing need and skills, and brainstorming design outcomes with your team.
What types of support will you need in this new storage format, and what kind of services does your company need to grow towards your goals?
Build a solution with your chosen cloud migration service that will adopt management changes in your data storage and distribution, and work towards operational readiness with all your information and IT services in tow.
While all managed cloud services can be applied to businesses, particular services can specifically benefit businesses by evaluating your applications and providing analytics to improve overall performance.
Managed Services for
Business Intelligence and Analytics
Business intelligence services work closely with Software as a Service (SaaS) as a modern software solution for organizations of all sizes.
It eliminates the need for on-site cloud business analysis and instead relies on this specialized type of software to procure information on your analytics.
Many managed cloud services do offer SaaS and BI as a combination that allows your own staff to concentrate on company-focussed activities instead of success metrics. SaaS and BI work in tandem as an extension of your team, reporting successes based on efficiency and costs.
What does
SaaS Entail in Private Clouds?
Because SaaS generally requires use "as a service" by an outside managing provider, if you apply the software directly to your private cloud that is only accessible through private VPNs, it is not a service per se. However, this analytic software is still available even for private clouds, where you can use it simply as software via a SaaS company for deployment.
One of the most important considerations in virtual data management and cloud services is the security aspect of your information.
From user logins to private customer details, businesses need to keep their data secure.
Protect your business and stored data from a wide array of potential cyber threats by relying on managed security services for your cloud. Because the best providers offer optimal cloud security managed services, you can rely on end-to-end security coverage for all your information.
Cloud Security Monitoring Services
24/7 security monitoring is one of the major benefits of managed cloud services. Once your infrastructure needs are professionally assessed for weak spots and areas of risk, a dedicated cloud security team will work tirelessly to mitigate them and supplement your online defenses.
What are the
Four Areas of Cloud Security?
Typically known as the four pillars of cloud security, managed service providers work to heighten your business's safety nets beyond a mere security broker. The principal tenets of cloud security include:
Your information may be safe from outside risks and cyber malware with monitored cloud security services, but what if something befalls your data on the inside?
Data recovery is one of the most important aspects of employing a managed cloud service provider.
What is
Cloud Disaster Recovery (Cloud DR)?
With a combination of recovery services and strategies, you can rely on cloud DR to get your business back on track. Generally, under a cloud computing managed service provider, the affected information, applications, and other processes will be restored to your local data center provider.
Virtually identical to traditional on-site DR, protecting your company's crucial data is at the forefront of all Cloud DR. And through internalized backup systems and consistent preemptive monitoring, restoration is typically very successful.
Managed Disaster Recovery
as a Service (DRaaS)
Implemented as an integral service to your daily business operations, more and more companies rely on DRaaS for restoration security.
By replicating your company's physical or virtual servers and storing an exact disc image at a third-party provider's secure location, these snapshots are updated frequently to account for changes in the company data.
As has been previously touched upon, hybrid clouds are an intriguing combination of public and private cloud infrastructures and can be useful for small-to-medium-sized businesses that do not require highly individualized resources or protections.
However, you can still achieve managed provider assistance through multi-cloud managed services or specialized hybrid cloud providers. These solutions come with much of the same business benefits other types of management do, including security and productivity monitoring.
| | Private Clouds | Public Clouds | Hybrid Clouds |
| --- | --- | --- | --- |
| Security | While it has security elements, they are provided by a third-party protection service. | Greater security controls are offered as the domain resources are not shared with others. | All sensitive information and assets are secured in a private section of the cloud for shared responsibility. |
| Cost | Expensive, due to high operating expenses and lack of tailored services or scalability. | High cost, but secure and personalized services are offered for the price. | Combines cost-effective IT and analytic services from public and private sources. |
| Infrastructure | Infrastructure is managed by a third-party provider without direct knowledge of your business needs. | Owned and managed by a single entity, with sole resources for the individual. | Flexible infrastructure that combines both public and private management styles. |
| Resources | Cloud computing resources are shared across multiple organizations. | Cloud computing resources remain behind the individual's firewall. | Mixed-service processes help create control over the distribution of resources. |
On average, research has shown that simply moving to the cloud does not immediately grant massive business savings.
Instead, a good deal of overhead can be wasted on organizing and monitoring the new cloud system.
As such, employing a managed cloud service provider can actually save money in the long run!
Cloud Computing and
Cost Savings
Between hardware, maintenance costs, and overall productivity, businesses that use managed cloud services tend to save capital in the long run.
By eliminating the need for on-site services, installations, and other physical requirements, companies can cut costs with cloud-based computing.
Tools for Cloud Cost Optimization
With the ability to choose between cloud computing types, based on your business needs and budget, you can select the perfect interface for you.
Plus, there are multiple cost optimization tools that eliminate many inefficiencies that would otherwise cost employees time and budget considerations.
When it comes down to it, there are two main choices for monthly services that you can choose from.
Managed Services vs Cloud Computing:
Which is Right for You?
Do you require IT management services for your cloud platform, or do your need an entire cloud services provider? While these are similar, these plans do differ depending on the solutions and services offered, as outlined below.
Pricing and Plans
for Affordable Services
Choose between pay-as-you-go services to supplement your existing workforce experts, or invest in a fully managed cloud service—the choice is yours!
Pricing and available plans will differ depending on the services your company and cloud infrastructure requires. But remember: experts agree that by employing a cloud management provider, you will save money on organization and deployment over the course of your business's career.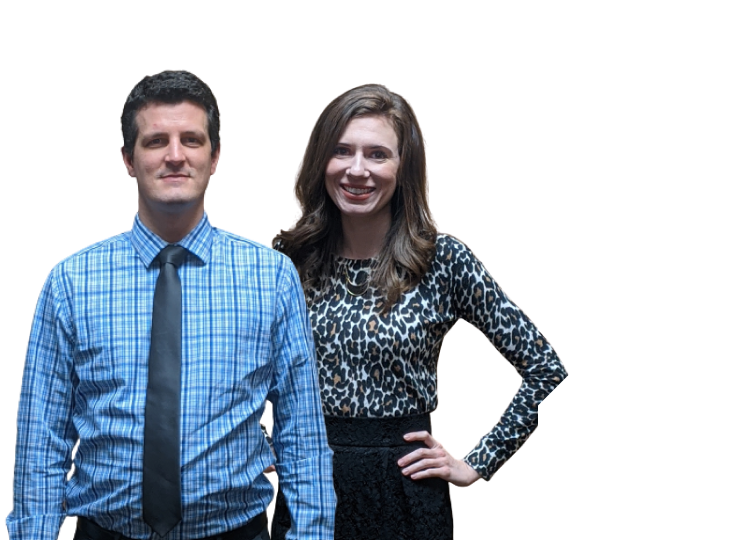 Let New Charter handle your cloud management and security service needs, with a wide selection of services to choose from, including:
Fully Supported
IT Outsourcing
Managed Security
Services
As a leader in the field of managed service providers, New Charter Technologies aims to provide top-quality, industry-leading services to businesses and organizations.
Already with several years of successful end-to-end support and service completed, New Charter surges ahead in the field with proven experience. New Charter provides a wide array of services for every type of managed cloud service you can imagine, whether you are in the manufacturing, government, or legal sectors, among others.
When all is said and done, most businesses can benefit greatly from the assistance of a cloud service management company. With an expert provider's such providers help, your security, data monitoring, and even information recovery will be handled by a team of professionals, leaving your company to focus on growth and meeting your future goals.
We hope you enjoy reading this article
If you want to learn how New Charter Technologies can help you with MSP services, book time with us today.