IT is the foundation of any company.
If you don't have a solid Information Technology service within your business, problems will occur.
Because information technology includes a vast number of business critical systems, and impacts every part of an organization, it can seem daunting. Is your organization or team prepared if something goes wrong? Many people are at a loss for strategies if a critical incident were to occur. 
That is where managed IT support companies come in.
The primary function of an
IT support company is
Not only
To step in when something problematic occurs,
But Also
To put preventative measures in place to avoid it from happening in the first place.
IT support companies can be absolutely critical to the functioning of a business and maintaining revenue.
Thus, choosing one is among the most important decisions you can make for your organization.
But what exactly does an IT support company do?But what exactly does an IT support company do?But what exactly does an IT support company do?
Read on for a comprehensive overview of what IT support companies have to offer to businesses of all sizes, why you should choose to partner with a trusted MSP, and how to select the best possible IT support services for your organization's unique needs.
An IT support company, also known as managed IT service providers, are comprised of various IT support specialists, such as network engineers, vCIOs, security experts, etc., that act as an extension of your in-house team and can support some or all of your IT needs. These highly technical resources partner closely with your organization to ensure that your company's business technology is functioning efficiently and to also provide high-level strategic and operational insights and guidance.
In-house vs Outsourced IT Support Team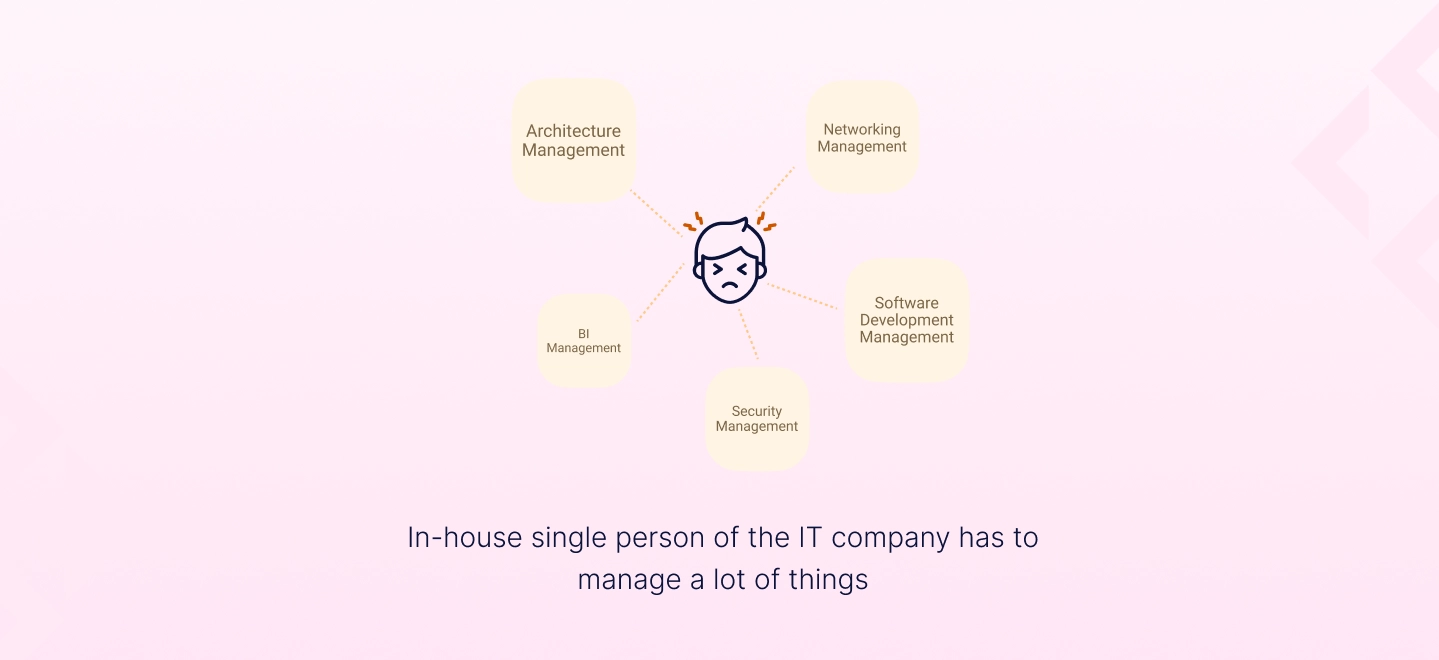 IT support services for businesses are particularly crucial when a company does not have a dedicated IT department of their own in-house, or to supplement a small amount of existing IT personnel with a more expanded team of specialized expertise.
By utilizing the skills and knowledge of this IT team, an IT support company can offer direct services for your business's technology, including devices, networks, communications, and cloud storage, among many other applications.
What does an IT support team consist of?
The core of an IT support company is the team of professionals working to supplement your own in-house IT and offer consistent services and technology solutions for businesses.
An IT support team will typically employ personnel who are either highly specialized in terms of practical knowledge, generalists with widely applicable skills, or strategists to ensure your technology aligns with your operational goals. This includes IT support specialists who can instruct and advise on the following areas of information, and help manage your IT technology department's processes.
Architecture ManagementArchitecture ManagementArchitecture Management
An IT architecture manager implements and adjusts an overall framework for your company and all of its business dealings.
By evaluating the entire IT landscape and assessing areas of risk and places where upgrades/changes could offer better functionality, an architecture manger can help align your company's operations with your business objectives and goals.
More specifically, IT architecture management allows a professional to give guidance on matters relating to your organization's IT process mapping and the effectiveness of each system.
By ensuring your company's IT systems and applications are working in tandem, architecture management keeps revenue and operations optimized.
If your company is struggling with any levels of infrastructure that are directly tied to the effectiveness of your operations, IT architecture management can help streamline those processes. This includes transfers, interrelationships, application interdependence, and more.
Business Intelligence ManagementBusiness Intelligence ManagementBusiness Intelligence Management
Business Intelligence Management
Business Intelligence Management can be broken down into two pieces:
Specialists are able to analyze your company's data,
turn data into metrics and gain valuable insights
that can help your business grow.
By accessing, analyzing, and filtering your information technology and network data, BA and BI specialists can help you make better and more informed decisions for your company. Offering real-time, specific, and target-driven analysis, your company has access to actionable information that pinpoints areas where your operations could be streamlined or where manpower could be optimized.
IT Infrastructure ManagementIT Infrastructure ManagementIT Infrastructure Management
IT Infrastructure Management
One of the most essential aspects that IT support specialists deal with is the foundational infrastructure of organizations.
This includes the data, hardware, and software necessary to keep a business running.
Whether these infrastructure elements are physical and on-premise, or virtually accessible via the cloud, IT specialists will manage and optimize your infrastructure.
Maintenance, updates, and more are handled by personnel such as database analysts and data warehouse specialists. If your company's hardware needs in-house servicing, infrastructure management can deploy hardware experts to install and troubleshoot a variety of physical equipment, including switches, servers, routers, and computers.
Networking ManagementNetworking ManagementNetworking Management
An outsourced IT team is equipped to manage or partner with you on managing your company's network.
Network managing personnel or administrators work to monitor, assess, and provide analytics regarding your business network technology.
This includes firewalls, routers, and servers, along with any other network applications your company uses.
As such, they work closely alongside the personnel responsible for the security of your business, with the end goal of optimizing both network connectivity and the safety of all data and processes.
A typical networking management group will have a variety of network experts, including analysts, architects, engineers, and hardware specialists, as well as a systems administration team that is responsible for online user experiences, operating systems, and network access for users, AI, and applications.
Security ManagementSecurity ManagementSecurity Management
Information security is a top priority for nearly every company today. Because data is among the most valuable and critical assets for a business, protecting it is absolutely essential, no matter the industry or sector that your company operates in.
The security management portion of the IT support team is responsible for safeguarding your company's sensitive data, whether that be revenue, customer, or intercompany information.
This is done through a wide array of preventative measures, like encryption, as well as monitoring, detecting, and managing security incidents. Support teams handle LAN and WAN security, internet security, and even end-point security.
By employing chief information security officers, data security and cybersecurity specialists, cloud safety architects, and application security experts, your business's information is fully administered and monitored 24/7.
Software Development ManagementSoftware Development ManagementSoftware Development Management
Software Development Management
Not only are IT support team specialists responsible for software development work that can optimize your applications and internal systems, they also manage engineering and ensure quality service.
Engineers and developers are employed to build or enhance applications that maintain a company's day-to-day functions, revenue earnings, and customer outreach. Because personnel are responsible for the software used by both employees and external clients, this is a crucial aspect of an IT support company's role in your organization.
The entire software lifecycle is monitored by engineers and quality assurance managers, including initial architecture, usage requirements, programming and testing, integration, maintenance, and release support. By running comprehensive tests, the quality assurance portion of the IT support team can ensure an entirely smooth process.
Support Systems ManagementSupport Systems ManagementSupport Systems Management
Support Systems Management
IT support systems are essential to your business and continued operations. By having an extensive IT support system in place, technical assistance across your company is immediate, whether it be installing new applications or troubleshooting any issues that come up.
Luckily, comprehensive support systems management is part of an IT support company's purview. By deploying experts that can diagnose, identify, and solve problems related to a company's product, for both employee users and customers alike, IT support management is absolutely critical to keep your organization running smoothly.
In general, IT support companies work with your organization or business to supplement a small in-house IT team or offer comprehensive, outsourced IT support.
The services and benefits that come from this working relationship are often essential to a company's continued growth and operational success.
Because of the deep technical expertise of the staff at IT support companies, you can have access to a nearly endless array of support based on your needs and budget.
No matter the complexity of the task at hand,
An IT support company will have the personnel to handle it and the knowledge to provide excellent services.
What Services Do IT Support Companies Offer?
To fully understand what IT support companies do for a business that employs them, let's take a deeper dive into the specific services and benefits that IT support specialists offer.
Read on for a comprehensive overview of all the key services that businesses have access to when working with an IT support company.
Cloud Services
Most modern businesses run at least a portion of their operations through the cloud. In fact, the cloud has influenced virtually every aspect of connectivity in both work and leisure, so maintaining your company's cloud-delivered internet services is essential.
IT cloud support services help manage and administrate your cloud systems, whether they are run through a public cloud or a VPS. In some cases, IT support companies actually can offer to run a private cloud system for your company to remove the need for physical servers or shared access to a virtual one.
Not only does this enhance productivity, work speeds, and security for your cloud-based information, but comprehensive IT support for your cloud access and software is always available when you need it.
Communications
Successful communication between employees and stakeholders is essential for an organization's operations. An IT support company can guarantee that your business's communications can be hassle-free and easy for everyone involved.
This not only applies to physical means of communication, like office phones, but also internet communications. By ensuring means of modern technology for meetings, interviews, and company updates, your company can keep abreast of the latest advancements and join the digital frontier of communications.
IT support services for company communications are responsible for the entire gambit of the way your organization connects within itself, and spreads information to the outside world of clientele.
These services include the following administrations:
Comprehensive end-user support for computer or internet communication applications.
Coordinating communications security systems by adding or deleting access users as the company requires.
Implementing the latest network updates to keep communications fast and secure.
Maintenance and troubleshooting for email systems, both for employee users and client inquiries.
Point-to-point management for phone and conference calls.
Setting up and operating physical modes of communication, including configuring and networking office phones, mobile and computer applications, and more.
Consultation with department heads and staff on the efficiency of communications and maintain an open line for improvement ideas.
Creating backups of data sources exposed during communications for company retention.
Loading new data into the communications system, including updates and safety measures.
Monitor and report on the security of online communication applications.
Preparing video and web conference data and presentations.
Computer Repair
Your company is bound to run into physical issues with hardware sooner than later. But thankfully, IT support companies offer a wide variety of repair services for your business's computers, whether the issue is small or widespread.
Plus, with behind-the-scenes maintenance and constant infrastructure improvements that IT support services offer, the likelihood of malfunctions in your company's devices is lessened significantly. But to keep everything running smoothly, computer repair services for workers are part of an IT support company's purview.
Data Backups
It should come as no surprise that having comprehensive backups of your company's data is one of the key ways to maintain a successful and operational business. Should the worst happen, protecting and saving your data and customer information is critical.
That's where IT support companies can help—by offering trusted, tested, and working backups of your organization's data. This is more important than ever as companies move to virtually full digitalization and find their assets can be compromised by a variety of means.
You need comprehensive data backups, simply because of the myriad of dangers that put your data at risk. These include the following causes of data loss:
Cyber Attacks.
Hardware Malfunctions
Lost Devices
Natural Disasters
Unauthorized Access
Weather Anomalies.
Hackers or Sabotage
Human Error
Malicious Software
Power Outages
Viruses
Data Security
Backing up your company's data goes hand-in-hand with protecting your data from risk in the first place. While your IT support team might not be able to secure your data and networks against a natural disaster such as an electrical storm, any human intervention or cyber-attacks can be prevented in most cases.
It's important to give yourself the coverage of enhanced data security with IT support services tailored to your needs and your company's specific operations.
Data protection and security services will cover user-end devices and employee access applications, and the network and download security of the entire company.
IT support company's data security experts can bring into your company include:
Comprehensive encryption for data, software, and communications.
Data backups and protection system retention for recovery operations.
Data fraud prevention and SOX compliance.
Diagnostics on security infrastructures both within the company and in client interactions.
Knowledge of the latest software and enterprise applications (Atlassian, Jira, Trello, etc).
Multi-factor user authentication, including passwords and biometrics.
Per-user access rights to sensitive information or classified data.
Providing safe file-sharing services.
Reinforcing firewalls and enhancing their security.
Revenue and transactional information security.
Scalable and configurable sharing rights, including customizable changes to editing and viewing access.
Tracking and managing highly sensitive security processes.
Tracking file sharing and downloads and analyzing for security risks.
Troubleshooting security problems.
Email Support
By keeping the email communications of your company and clients secure and functioning without issue, IT support services can greatly enhance your organization's operations and outreach.

Not only do IT support specialists have the ability to manage and update email systems as such administrations are necessary, but they can also store data and scale security to add or restrict access, depending on the situation.
File Servers
In general, physical server rooms are quickly becoming a thing of the past. Instead, businesses around the world are adopting online access to virtual file servers for faster connections, safer interactions, and better company oversight.

As companies move into ever increasingly cloud-based environments, your IT support company can offer managed and secure access to a variety of file servers, scalable in size to fit your needs.
Infrastructure Administrations
While the idea of infrastructure administration for a company seems like a wide topic, let's take a moment to break it down and identify the specific areas where IT support companies come into play.
By monitoring and managing computer access, system troubleshooting, and the entire framework of your company, IT support companies take the burden of keeping your organization's infrastructure running smoothly off of your shoulders.
Fixing problems, implementing proactive solutions, and updating essential systems are all part of this IT infrastructure management, including the following duties:
These services include the following duties:
Administrating and providing access to cloud-based applications or services, as well as installing all relevant updates and security enhancements as needed.
Configuring phone systems to keep everything connected and up-to-date.
Installing and configuring new productivity or office units, including printers, scanners, copiers, and other essential equipment.
Installing or updating any new hardware or software on company systems or devices.
Processing documentation and analyzing company IT structures.
Recommendations on IT disasters and business continuity plans, especially as it pertains to data and infrastructure retention.
Researching and sourcing the latest in information technology applications, hardware, and other productivity supplies.
Backup implementation and recovery management for all types of informational assets and company data.
Creating and providing real-time statistics on work logs and timesheets for optimized productivity.
Installing audio and video conferencing systems with proper oversight and security boundaries.
Participating directly in creating, assessing, and analyzing IT inventories for all company departments, as well as comprehensive asset management.
Providing escalation resources in times of IT disasters.
Repairing and maintaining any company hardware, including servers, devices, and security systems.
Troubleshooting network issues and putting proactive measures in place to optimize connectivity and lessen risks of interdependence.
Network Services
Not only does an IT support company help your business maintain the best and most effective networks possible, they provide the network equipment.
From network switches to routers, software to customizable network scaling, IT support services stay on top of the most relevant technology and implement it into your company.
More of these network services include the following applications:
Cloud service management.
Enterprise network security.
Creating and optimizing networks with data access and company operations in mind.
Consistent work with the data security team to enhance network safety.
Heightened security on all networks with constant monitoring services and real-time updates.
Maintaining current networks and working to better them.
Monitor intrusion detection and intrusion prevention technology.
Optimizing all network access and interconnectivity.
Penetration testing and threat response training.
Provide network architecture that manages site traffic and user interaction, based on need.
Selecting and deploying key components of updates in a timely manner to consistently provide the best quality network.
Specific network design for your company that addresses the industry needs, customer base, and ease of operations.
Programming Initiatives
Not only does an IT support service manage the applications and software that are already in place within your company's infrastructure, but it also works to specifically tailor your company for success by intuitive and innovative programming.
IT specialists provide the skills of web developers, programmers, and other experts in making new programs that will help your company surpass competitors in terms of productivity, customer outreach, and operations streamlining.
IT support companies offer businesses opportunities through the following services, among many others:
Services under Programming Initiatives
Application development language support for in-house workers.
Graphic editing services.
Converting printed and electronic documents to more secure and easily sharable formats, such as ASCII, HTML, PDF, and others.
Extensive coding services with specialists versed in a range of languages, including Asp.net, C++, C#, HTML, Java, JavaScript, Linux, PHP, SQL, etc.
Developing and enhancing applications for all types of devices, including computers, mobile phones, etc.
Researching and establishing new databases based on the best productivity software available.
Virtual Desktops
With companies quickly committing to digital transformation including remote work, having access to a reliable, virtual desktops is essential for employee access and streamlining your company's operations.
IT support companies can easily set up an entire virtual desktop system on all company computers and employee devices, as well as maintain and offer step-by-step support for any problems that occur.
Tech & IT Support
Otherwise known as a help desk, but one that is fully online and virtual, managed IT support offers companies assistance with a wide variety of common issues that both employees and users can run into. By emailing or calling your managed IT support team, help will be on the way immediately.
When assessing whether or not an IT support company would be useful to you and your business, it's important to first determine your current IT strategy.
The following are five of the best questions to ask yourself that will help you to figure out where your IT strategy lies, and what areas can be improved in conjunction with an IT support company.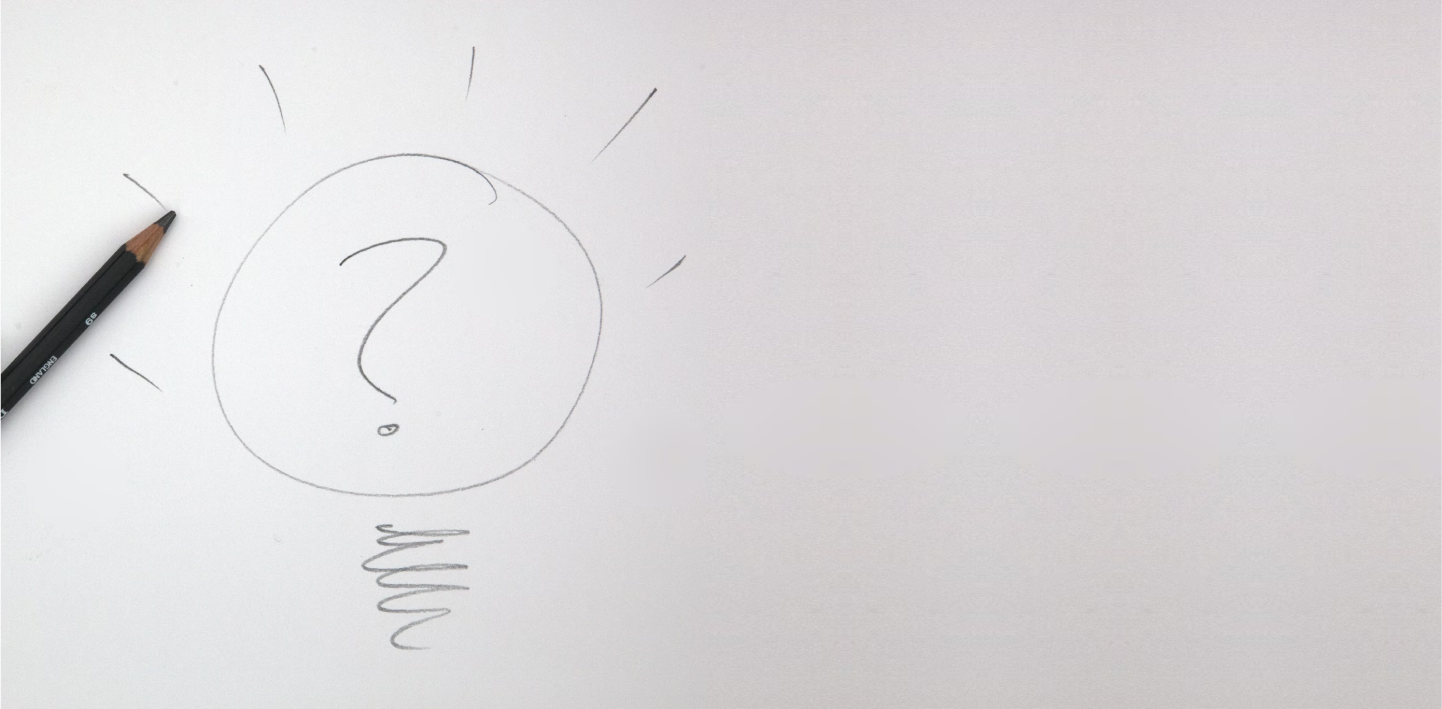 If you are unsure where your IT strategy fits into any one of these areas, it's likely that your company needs to review and consider implementing or updating. Consider hiring an IT support company to help assess and address the areas where your current IT strategy falls short and how to change it for the betterment of your organization.
One last aspect of an IT support company is the contingency and recovery preparations that come with such administrations.
We have already delved into the application of data backups and heightened security that comes with the support of IT specialists, but what about contingency in case of an IT disaster?
It's crucial for all companies to have a comprehensive contingency plan in place, to handle a variety of situations that can put data at risk.
These include supplementary backups and recovery applications, which IT support companies always offer to companies.
Should the worst happen and your company's initial snapshot storage fails, you can rest easy knowing your IT support company has your back, and your backups. The multi-layered contingencies put in place by IT support companies allow your company to get back online after a disaster almost immediately, with no data or crucial information lost.
Some aspects of a great contingency plan that IT support companies bring to the table include the following administrations:
Assembling a comprehensive data recovery team.
Communications security and monitoring.
Compiling consistent data and backup information rosters.
Determining and analyzing the possible scenarios of IT disasters that your company is at risk from.
Frequent testing and updates for heightened security and recovery abilities.
Researching the most relevant security and disaster threats to your company's sector to implement further proactive measures.
Selection of safe offsite locations for recovery storage and reimplementation.
Updated inventories of company assets and services in case of a crisis.
Not only is your company going to be safer, but this also saves your costs in the long run.
Partnering with an IT support company is highly scalable, which gives you the securities and experts you need to improve business services without having to fund or manage an in-house IT team .
With all these management services, you can have peace of mind knowing that your technology, personnel, and revenue are all safe under the administration of an IT support company.
For some businesses, the act of outsourcing their IT departmental and service needs to an IT support company can be largely a financial decision.
However, the benefits and services offered by employing an IT support company to supplement your company's own information technology departments and network infrastructures far outweigh the costs.
With the higher skill levels offered by specially trained IT experts working towards bettering your company and streamlining operations,
you can enjoy enhanced security, better connectivity, and higher returns for less. Plus, with the added benefit of backup and contingency planning, you will even be prepared for scenarios that you cannot predict.
We hope you enjoy reading this article
If you want to learn how New Charter Technologies can help you with MSP services, book time with us today.